Gold - The Wait Is About To Be Over

by: Nikhil Gupta

- Gold is once again testing the 200-day SMA near $1260.

- The U.S. dollar index has gained a bit.

- Will gold extend its gains? I believe it will.

The precious metals are about to break out of their resistances, even with the U.S. dollar firming in the recent sessions. For gold, I expect the 200-day SMA of $1261.40 to be taken out quickly, which would also push the SPDR Gold Trust ETF (NYSEARCA:
GLD
) above $120.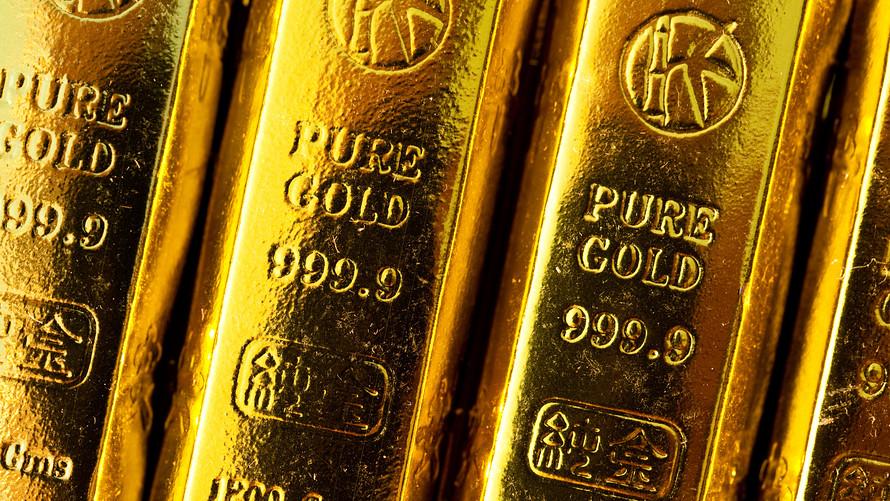 I like what is happening in the gold market. The precious metal is doing well to stay near its higher range and is repeatedly testing the 200-day SMA. This indicates that the market is preparing for an upmove in the commodity and greatly reduces the downside risks. The following daily gold futures price chart clearly tells that Aurum is maintaining its higher lows and that declines are being quickly bought by the investors. I believe that the precious metal will deliver now. And when it does that, it will attempt to tackle the medium-term downward resistance (the red trendline) placed in the $1280-$1300 range.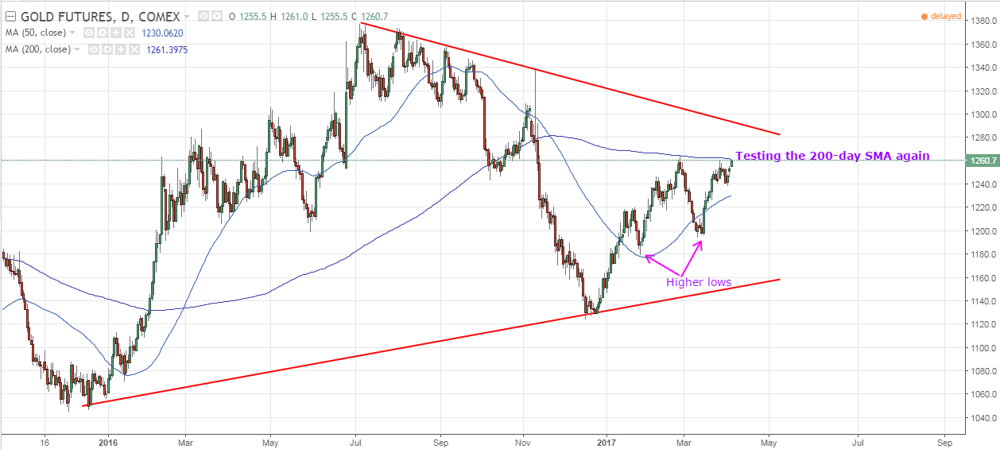 At the time of writing this article, gold is once again striving to break above the strong resistance zone of $1250-$1260. The importance of crossing this bears' mansion cannot be stressed enough; the last time it broke below this zone, it attracted significant selling pressure that pummeled it down to $1130 odd levels. Crossing this zone now will make the bulls even more confident and force the short-sellers to exit their positions.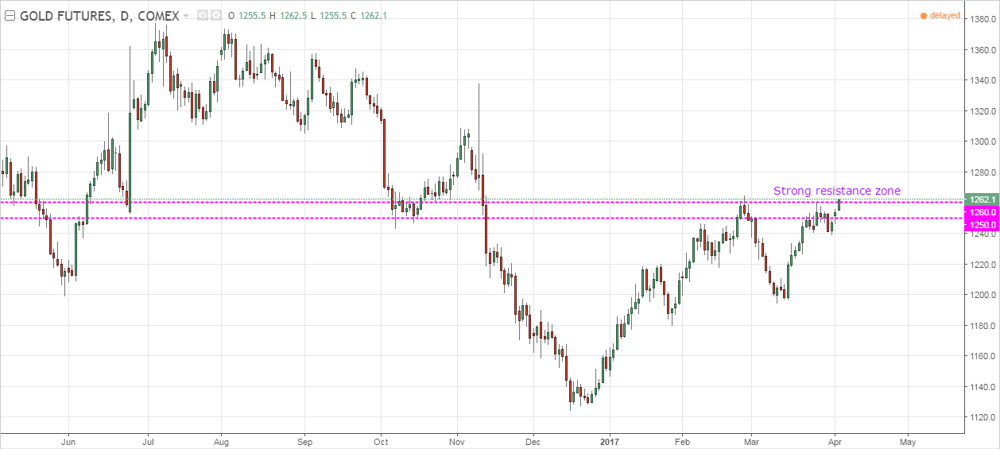 With the bullish momentum in lead, I believe that the underlying gold ETF, GLD will also cross its 200-day SMA at $120.15. I had expected GLD to cross the $120 barrier last week, and although it did touch $120.08, the minor pullback in the precious metal brought down the ETF as well. As the underlying strength remains strong – the current 14-day RSI value is 61.23 – we can reasonably expect levels of $122 in the next couple of weeks.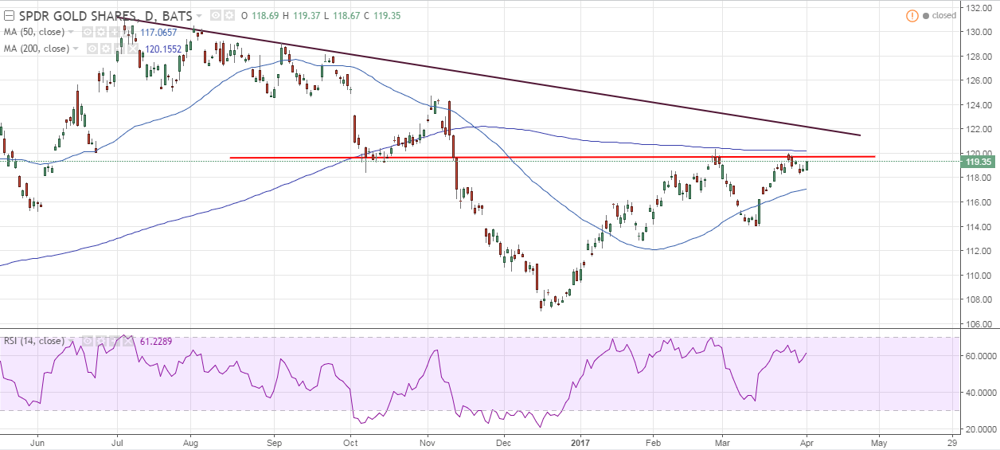 All of this positive action in the gold markets is even more encouraging if we bring the action in the U.S. dollar into perspective. In a
recent article
on silver (NYSEARCA:
SLV
), I had mentioned a possibility of the U.S. dollar index rising up to 101 in the near term. At that time, the index was trading close to 99 while it has touched a high of 100.69 now. So, even though the dollar is strengthening a bit, gold bulls are also not backing down. This could easily be because of the underlying demand for the precious metal.
Although I will wait for some more data, but I am of the opinion that the rapid appreciation of the Indian Rupee against the U.S. dollar will compel the world's second biggest consumer of gold to massively increase its purchases.