Welcome to the Counterfeit Economy

By Patrick Watson


Little things add up.

A bunch of bricks add up to a house. Too many drinks add up to a hangover.

So it is with the economy: small, seemingly unrelated events can add up to important information—if you just connect the dots.

Today, I'll show you some dots like that. They add up to a disturbing conclusion for both consumers and investors.

Dot #1: Counterfeit Cotton

Retail giant Target (TGT) said in August it was severing ties with textile company Welspun India Ltd. Target said Welspun had sold it counterfeit Egyptian cotton towels and sheets. They were cotton, but not from Egypt.

That matters because people think Egyptian cotton is the world's best. It sells at a premium price—as much as three times more than other cotton varieties.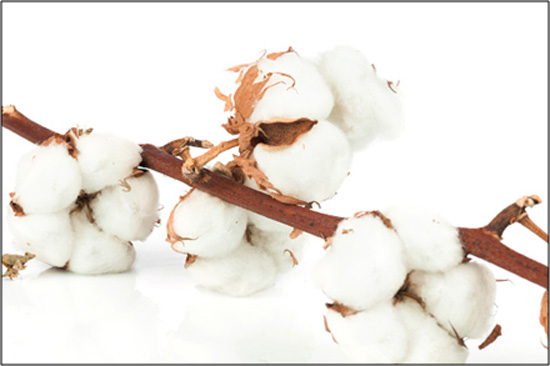 Photo: Getty Images


Two weeks later, Wal-Mart (WMT) also stopped buying Welspun products for the same reason.

More retailers followed: Bed Bath & Beyond (BBBY), JCPenney (JCP) and Macy's (M) all pulled supposedly Egyptian cotton sheets off the shelves.

All these companies had been using Welspun for years. They have expert buyers who ought to know their cotton. Yet apparently, no one noticed a problem until Target's action made them investigate.

That makes me wonder: What other counterfeit products do these big chains sell?

After all, we now know the companies can't police their suppliers—or they just don't want to.

Dot #2: Rotten Apple Cords

Last month Apple (AAPL) ran a sting operation against Amazon.com (AMZN). Apple's investigators ordered iPhone cords and other accessories that were portrayed as genuine Apple products.

Their finding: Nearly 90% of alleged Apple accessories were counterfeit—not made by Apple at all.

They were labeled Apple. They looked like Apple products. People paid Apple-like premium prices for them. But they were fake.

Most of the fakes traced back to Mobile Star LLC, a small New Jersey company. Amazon stopped selling them, but no one knows how many more are floating around, possibly for sale elsewhere.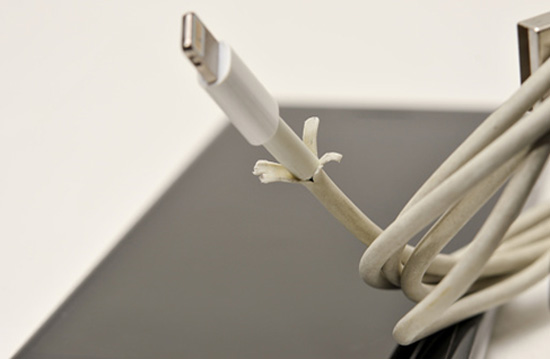 Photo: Getty Images


If you've ever bought anything on Amazon, you know it's not especially clear whether you are buying from Amazon itself or one of the many other companies that use its platform. We just think it's all Amazon. You click a button, then the product magically shows up at your door.

In this case, Mobile Star had engaged Amazon Fulfillment to store and ship the alleged Apple products. But even then, no one at Amazon thought to check whether the products were real or not.

So again, I must ask: What else is Amazon selling and/or shipping that isn't what it claims to be?

The answer is, "A lot of stuff." Which brings us to…

Dot #3: Smoking Diesel

Last year, the owners of supposedly clean-burning diesel cars made by Volkswagen (VLKAY) found out their cars weren't so clean after all. In fact, they were downright dirty.

Worse, it turned out Volkswagen knew it was selling vehicles whose actual emissions bore no resemblance to the way it advertised them.

VW engineers cleverly designed their software to detect if the emissions system was in "test" mode.

The cars would cut emissions during a test, then start spewing fumes again so drivers would get better fuel economy and performance.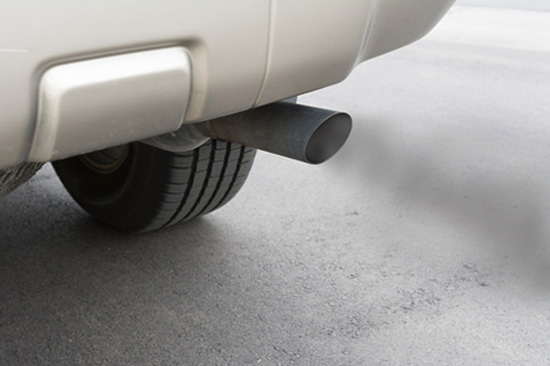 Photo: Getty Images


This wasn't a minor oversight. The main selling point was that VW had "clean diesel" technology. It pitched them to consumers who wanted exactly that feature. What they got were vehicles that spewed up to 40 times more nitrogen oxides than US law allowed.

Nor was it a temporary practice. VW made and sold vehicles like this from 2009 to 2015, leaving millions of customers blissfully unaware.

VW denied what it was doing even when researchers in both Europe and the US started asking awkward questions. They admitted it only after US regulators threatened to withhold approval for 2016 VW and Audi models.

More studies showed it wasn't just VW. Suspicious emission levels were found in cars from other makers, including Volvo, Renault, Hyundai, and Fiat.

Knowing all this, you must wonder what other features in your car don't do what the manufacturer claims.

How would you know? Today's vehicles are too complex to just look under the hood. They could have hamsters running on the wheels, and most of us would stay clueless.

Is Anything Real Anymore?

Maybe, maybe not. Whether it's sheets, phone chargers, or automobiles, it seems likely we've all unwittingly bought counterfeit goods. That great deal you think you found may not be so great. And that's a problem.

It's a problem for consumers, obviously. People are spending their money and not getting what they bought.

Are the amounts small? Usually, yes. But few of us have money to burn in this slow-growing economy. Millions of people count every penny. Deceiving them into spending it is wrong.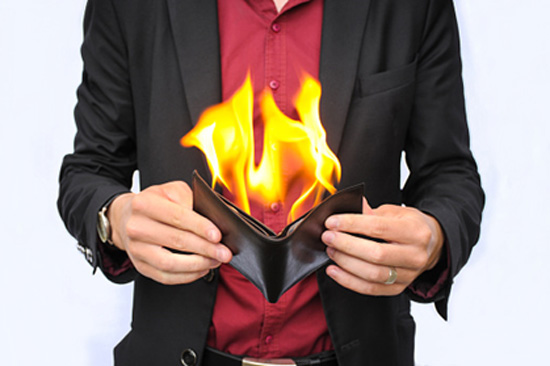 Photo: Getty Images


It's also an economic problem. Inflation can show itself as either higher prices or lower quality at the same price.

Suppose you buy a tool or appliance that should last five years. You get only three years out of it because it's a shoddily built fake. Prices didn't go up—but you still paid too much. That's a kind of camouflaged inflation. It casts doubt on official numbers, which are often dubious in the first place.

I know—this is nothing new. People have been selling fake stuff forever.

True enough, but we've come to believe that major brands are trustworthy. That's why they are major brands! We go to Walmart and assume whatever we buy is what the label says it is.

Yet sometimes it isn't.

That is a problem for investors.

Volkswagen stock lost a third of its value within days after the emission scandal hit headlines. It went on to recover, but how many scared investors had sold by then? The company still ended up paying billions in damages and penalties. Not to mention the damage to its brand name and the loss of talented workers and executives.

We want to think that these things are aberrations. No rational CEO would risk the entire company by incorporating fraud into the business model, right?

But some have done it. The only question is how widespread it has become. Connecting the dots suggests it happens more than most people think.

The global supply chains that keep so many companies humming look increasingly stretched.

Unscrupulous vendors are duping major retailers, and the retailers seem unable to stop it. Or, even worse, they know what's happening and just don't care.

To me, this looks remarkably like subprime mortgages a decade ago. The banks made good money, and first-time homebuyers achieved the American Dream. It was great for everyone. Until suddenly it wasn't.

We rightly watch the banking system for another crisis, but what if the next crisis is brewing somewhere else? We assume "defensive" dividend payers like Walmart will be okay if the economy weakens… but we might be wrong.

Does that mean you should sell all your big-box retail stocks? Of course not. But keep a close eye on them, especially in a market downturn—they may not be as "crisis-proof" as most people think.

See you at the top,