Is Bad News Suddenly Bad?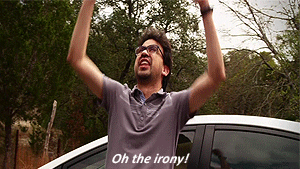 GDP

data today showed the economy continues on a downward path. In fact, if you strung the last few

GDP

reports you'd be correct to think the economy is rolling over.

Consumer Metrics Institute

sums things up correctly as noted below:
Summary and Commentary
Although the headline remained positive, this is not a report that shows a robust economy. Among the troubling aspects of the report:

--

The growth rate for consumer spending took another significant hit, dropping substantially for the third consecutive quarter. In fact, the growth rate for consumer spending on goods was barely positive, at a miserable +0.03%. And non-discretionary spending on health care and housing provided most of the remaining growth in consumer services spending.





-- Private investment contracted for the first time since the first quarter of 2011.





-- Exports went deeper into the red.





Looking at the past three quarters as a group, we can see a slow-motion slide into either stagnation or contraction. It is truly sad when stagnation looks to be the better alternative.
The dollar fell sharply this day allowing commodity markets overall but hurting overseas markets at the same time. Bonds were a beneficiary as was gold, gold stocks, silver and a rising VIX.
After the close of trading the focus was on Amazon's earnings which beat estimates by a mile rallying the stock over 12% or nearly $75. Let's see if this can hold the Nasdaq together.
Below is the heat map from Finviz reflecting those ETF market sectors moving higher (green) and falling (red). Dependent on the day (green) may mean leveraged inverse or leveraged short (red).
Volume increases with selling which is not unusual while breadth per the WSJ was negative.
This commentary is short and perhaps I'll post another Friday if bulls storm back rejecting bad news as bad in favor of more of the same—

"bad news is good"

.
There had to be some selling eventually. It's hard to convince myself this is finally a change in view.
Let's see what happens