Job Quality Offers Weak Wages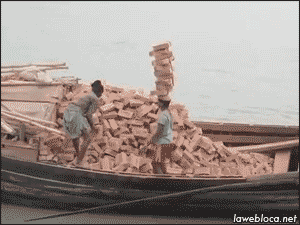 Headlines for the Employment Report allowed the president to take a victory lap but that was like Bush's "Mission Accomplished" nonsense.
Within the data was the buried kernel of truth—80% of new jobs were at minimum wage level.
Wages declined which isn't good of course but the take away for me is the U.S. now has what amounts to a permanent under-class of workers. This plays into the hand of candidate Trump naturally as outsourcing of skilled labor with several trade deals has hit home for workers…just sayin'.
Crude oil prices continued to rise, 90% correlated to the S&P 500, as rumors of an oil price freeze have falsely become fact. It's amusing to me that Venezuela, Russia and others have bought into this farce given the platers lack of credibility—again, just sayin'. Epic short-squeeze is the conventional wisdom. And, the rally extended to beaten down Brazil believing arresting leaders will lead to better fundamentals.
China was "hoped" to launch more stimulus given lowered economic data. Do they have this kind of credibility? I don't think so, but it's good for a rally—just sayin'.
Gold rose early but fell back late as popular ETF IAU has stopped issuance of new shares given high in-flows and less gold available to back it up. This makes it like a closed-end fund with premiums possible.
Market sectors moving higher included: Most sectors.
Market sectors moving lower included:

Volatility

(VIX),

Energy MLPs

(AMLP),

Treasury Bonds

(TLT),

Dollar

(UUP) and

Gold Stocks

(GDX).
Below is the heat map from Finviz reflecting those ETF market sectors moving higher (green) and falling (red). Dependent on the day (green) may mean leveraged inverse or leveraged short (red).
Volume picked up a little bit but we're still running light. Breadth per the WSJ was positive once again. Markets are much overbought, (see NYMO below).
There's a lot to discuss, but I've said all I want to say this day, except for one thing: No matter how much you don't like the markets, or even angry with it, you have to follow the tape and your system.
That's the most important lesson I can convey this day and every day.
Let's see what happens.