Dear Reader,
Part one of the SIC 2017 highlights series detailed some concerns about the future of the US economy.
But the SIC wasn't a bearish gathering... many speakers were very optimistic on the future of emerging markets.
This chart, detailing the rise of China and India over the last four decades, popped up more than once: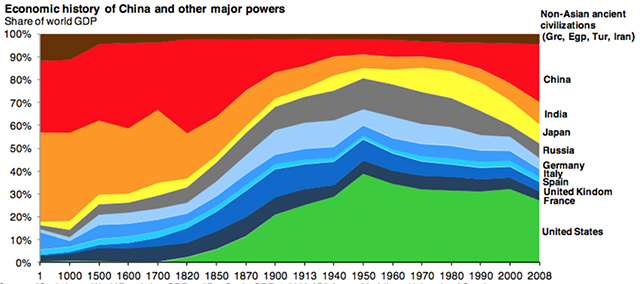 With major economic developments now happening in both nations, they will likely play an increasingly larger role in the world going forward.
And given that when America's share of global GDP increased by 50%, its share of world stock market cap rose 240%, this move has massive investment implications.
Here are four bullish trends for emerging markets that were covered in-depth at the SIC 2017.
Dubbed "the new Silk Road," One Belt, One Road aims to create the world's largest platform for economic cooperation between China and the rest of the world.
It's an infrastructure project unlike anything we have ever seen.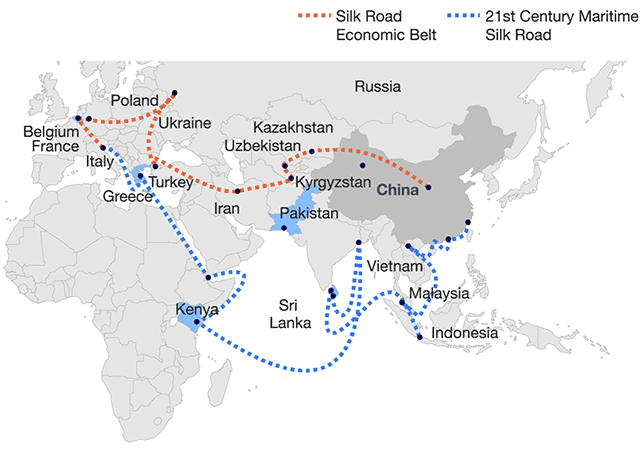 As founder and CIO of Morgan Creek Capital Management Mark Yusko quipped

, "One Belt, One Road, Multiple Bull Markets."
The American consumer is still the driver of the global economy, but that baton will likely be passed to China's middle class sometime this century.
According to McKinsey, in 2000, just 4% of China's urban population was considered middle class. By 2020, 76% will be... a 19-fold increase. And with more spending power comes greater consumption.
Boston Consulting Group projects China's total consumption will increase by 55% to $6.5 trillion by 2020.

That's more than the UK, Germany, and France combined.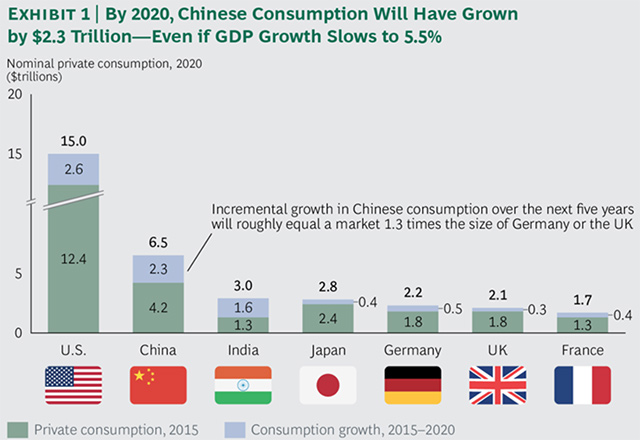 A massive barrier to growth in India has been the number of non-performing loans in its banking system, which have risen fourfold since 2009.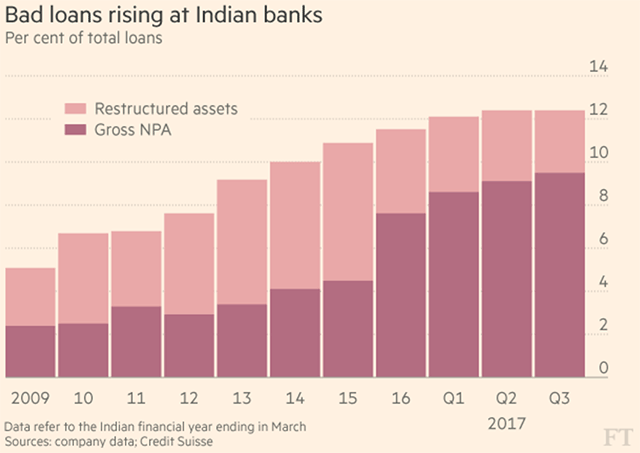 Much was made of President Modi's move to demonetize the country in December.
However, outlawing 85% of the currency in circulation did achieve something very important—it recapitalized India's banks. Since demonetization, over $80 billion has flowed into the banking system.
Raoul Pal—author and publisher of

The Global Macro Investor

, an elite macroeconomic and investment research service—promised his presentation would blow our minds... and he delivered.
In 2009, half of India's population didn't have any form of identification... which made it extremely hard to get a bank account, insurance, or even a driver's license. To fix this problem, the government created a system called Aadhaar.
Aadhaar is a biometric database that gives users a digital proof of identity... and the best part is:

This identity can be authenticated by finger prints and retina scans.
Then last year, India created India Stack.
In Raoul's words:
India Stack is a series of secured and connected systems that allows people to store and share personal data such as addresses, bank statements, medical records, employment records, and tax filings and it enables the digital signing of documents.
Using India Stack, you can open a bank account, mobile phone account, brokerage account, or share medical records at any hospital or clinic in India

with your fingerprints or by retina scan...
The rise of China and India present major opportunities for astute investors...
And despite growing at twice the speed of the US, the stock markets of China and India trade at a big discount to developed markets today.