Central Bank Experiments From The Lab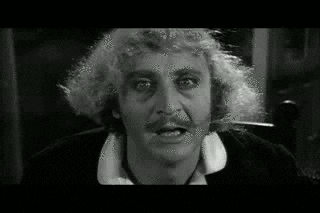 The ECB is weighing on buying more European corporate bonds which is a new experiment for them.
They're doing this since there isn't enough government debt to meet their needs. This marks a new twist on QE. They'll commence this action in June as member banks will also be buying corporate debt. And so the scheme continues.
Economic data Thursday was weak overall Thursday. The Philly Fed Mfg Survey fell sharply to -1.6 vs prior 12.4; Chicago Fed National Activity Index fell to -.44 vs prior -0.38; and, FHFA House Price Index was lower to 0.4% vs prior 0.5%. Leading Indicators were higher to 0.2% vs prior revisions from -0.1% to 0.1%. Then there's Jobless Claims which fell to a 42-year low at 247K vs prior 267K. This number brought some cheer but further analysis might suggest this decline meant workers no longer eligible for unemployment benefits. They'd be driven to direct government benefits and/or part-time jobs. It's well-known for many government relief may be better than part-time jobs—just sayin'.
Stocks fell led lower by telecoms, utilities and overseas markets. Oil was weaker as were most commodities while the dollar was flat. Of perhaps greater interest is Gallup's 19-year trend (shown below) as the number of adults invested in the stock market has fallen sharply.
You might attribute this decline as individuals have not reinvested from losses and withdrawals attributed to the recession. They may never come back.
Wednesday I posted an excellent article from

Alt-Market.com

which posited things will end badly and why. I encourage followers to read it.
Below is the heat map from Finviz reflecting those ETF market sectors moving higher (green) and falling (red). Dependent on the day (green) may mean leveraged inverse or leveraged short (red).
Volume once again was quite low and breadth per the WSJ was negative as was Money Flow.
As indicated the $NYSI (above) is extremely overbought plus two heavy weights, Google & Microsoft laid eggs after the close Thursday.
Let's see how they do Friday.
Let's see what happens.